Map Unavailable
Date/Time
Date(s) - Saturday, August 19, 2023
11:00 am - 5:00 pm
Location
The Bodgery
Categories
Ice Dyeing
Saturday August 19th 11am- 5pm
Rain Date Sept 9th

Please read description carefully before registering for this class
In this class you will have the opportunity to discover ice dyeing. In ice dye you allow the ice to mix with powder, vs mixing the powder dye with water. Ice dyeing can be done by folding, props such as inclines, or ways of texture, sometimes more then one. Also choices of dye under fabric, dye on fabric, or dye on Ice, and dyeing in the muck. This also can include more then one such as dye under Ice and dye on fabric.
I will bring what props I have. The difficulty level will be left up to you with help and instruction by me. Level will start at very simple.
You will need to ware clothes you are ok getting dye on that will probably not come off. Bring a mask as powder dye is very fine and it's better not to breathe it in. I will bring disposable gloves, if you prefer longer gloves you are welcome to bring dish gloves; I prefer them myself. Last, the item you wish to dye, this needs to be 100%cotton.
We will need some coolers to hold our ice until we need it. I have one that will hold 20 lbs. We will need to hold 4 more 20 lb bags.
Class fee is $30.00 and includes cost of dye, soda ash, props, gloves, ice and student fee. Please remember to bring a cooler to hold your ice! (the class will need at least 4 more)
Minimum age: 10 years. Kids under 14 should be with an adult. 
Minimum of 7 participants, and a max of 15 participants.
Class will be held in the shop classroom and in the back or front parking lot depending on the weather. Please note that in case of bad weather, the class will take place on September 9th.
Refund: The instructor will not be offering refunds if you cannot make it to the class. Refunds will be offered if the class gets cancelled. For additional questions, please contact the author at tiedyeblueskies@gmail.com (Shiela Warrens). You can follow Shiela on Tie Dye Blue Skies on facebook. 
Don't forget them coolers and an item you wish to dye!
Non-members: Hi, our buildling is locked 24/7. Please arrive 5 minutes before class so you may be let inside. Thank you!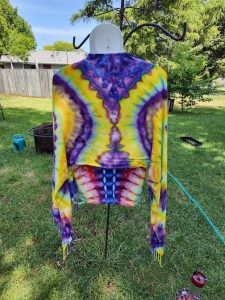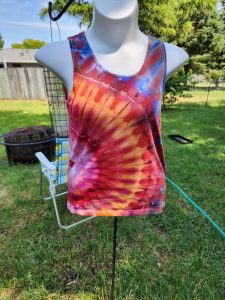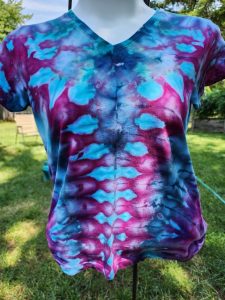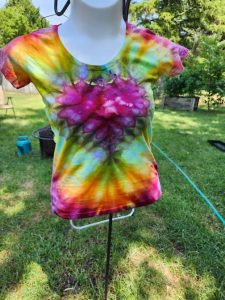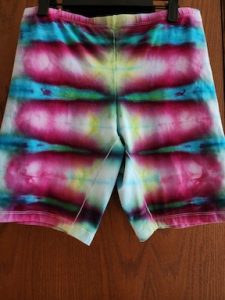 Bookings
Bookings are closed for this event.
iCal